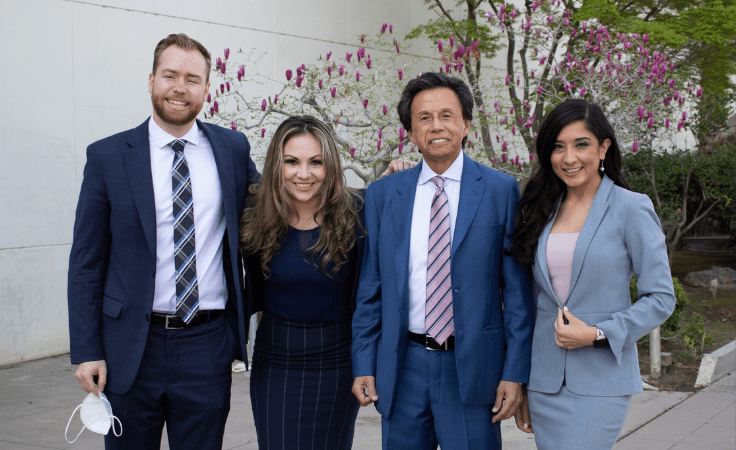 Bakersfield personal injury lawyers Daniel Rodriguez, Chantal Trujillo, Blaine Mustoe & Danay Gonzalez obtained a $4 million verdict in Kern County Superior Court on March 18, 2021. The case was filed against Tri-County Medical Transport, Inc., on behalf of a 28-year-old woman for the wrongful death of her 71-year-old father.
Her father was being transported back to his home after being picked up at a hospital after undergoing a medical procedure. The medical van driver lost control of her vehicle resulting in a traffic collision. Her father was then taken to the hospital where he was treated and released. He was then sent home and the following morning he was found unresponsive and later pronounced dead that same morning.
The lawyers for the medical transport company argued at trial that the man did not die from any injuries in this crash but rather from any one of his list of pre-existing medical conditions. That he died from diabetes (he was a double amputee), requiring dialysis treatment three times per week, high cholesterol that resulted in 80% of his heart arteries being blocked, an enlarged heart (twice the size of a normal heart), or any of his other pre-existing conditions. In the end, they argued that his pre-existing medical conditions were what killed him and that this crash had nothing to do with his death.
The Insurance Company for the medical transport tendered their last offer about two months before trial in the amount of $125,000. The Bakersfield wrongful death attorneys at Rodriguez & Associates said, "We'll see you in court because old peoples' lives matter!"