Blog
How to Prove Lost Wages in a Personal Injury Case
Posted in Personal Injury on February 17, 2020
If you suffer injuries in an accident that someone else's negligence or recklessness caused, you can struggle with significant physical, financial, and emotional damages that you were not expecting. Under California state law, you have the right to claim compensation for these damages as long as you can prove that the at-fault party was liable — and you can receive funds for medical expenses, the development of mental health conditions, and lost wages during your recovery time. Proving lost wages can be complex, but a Bakersfield injury attorney can help guide you through this process.
What Are Lost Wages?
After an accident, you may suffer from significant injuries that prevent you from going back to work. You might spend weeks in the hospital or at home recovering from your injuries, and in some cases, the nature of the injuries you suffered could prevent you from returning to work altogether. In these situations, you and your family can experience serious financial hardship as your stream of income runs dry.
In a personal injury lawsuit, you can claim compensation for the wages you lose during recovery and, depending on the nature of your case, you may be able to claim funds for the loss of future earnings. Proving past wages is significantly easier than proving the loss of future wages,  but these funds are necessary for you and your family's well-being.
How to Prove Lost Past Wages
To claim lost past wages in a personal injury case, you will need to prove that you were unable to work as a result of the injuries you sustained in the accident. You and your attorney will first need to establish that your injuries prevented you from returning to work — this will usually consist of testimony from a medical expert as well as a presentation of your medical records.
After you prove this point, you will need to provide evidence establishing that you were absent from work and lost your pay as a result. You will also need to provide documentation that calculates the amount of wages you would have earned had you been able to remain on the job. Your employer will usually provide this evidence, and may need to give testimony as well.
Proving Future Loss of Earnings
Establishing future loss of earnings in a personal injury case can be difficult, since you will likely recover partially from the injuries as time goes on, allowing you to return to work on a part or even full-time basis. However, returning to work may not occur for years to come — and you will need financial support up until that point.
First, the court will look at your injuries and determine how likely you are to return to your previous work, and if the injuries' impacts harms your earning potential. You will need to supply medical evidence and testimony to discuss your recovery potential, when you could reasonably return to work, and the extent to which you will not be able to perform your current duties.
After you provide sufficient medical evidence, the court will look at the difference between your wages pre-accident and your earning potential after the accident. The court will also discuss how long you are likely to keep working; most courts will not award future lost earnings past retirement age.
Do You Need a Personal Injury Attorney?
Proving lost wages, especially loss of future wages or earning potential, can be very difficult without legal training and experience. Connecting with the medical experts who can provide testimony on your behalf alone is difficult, and when you factor in the other elements you have to establish to prove liability, filing a lawsuit can be daunting.
Hiring a personal injury attorney to assist you with your case can help relieve these pressures and provide you with the resources and knowledge necessary to prove your case. Your attorney will work closely with you to gather all necessary evidence, connect with medical experts and other expert witnesses, and advocate aggressively for your post-injury needs. If you have not hired an attorney already, contact one as soon as possible.
Daniel Rodriguez Makes the 2020 California Super Lawyers List
Posted in Awards,Press Releases on February 11, 2020
Bakersfield, Ca (February 2020) – Attorney Daniel Rodriguez, Founder and President at Rodriguez & Associates, has been selected to the 2020 California Super Lawyers list. No more than five percent of the lawyers in the state are selected by Super Lawyers. Daniel has been part of this list every year since 2009.
Super Lawyers®, part of Thomson Reuters, is a rating service of outstanding lawyers from more than 70 practice areas who have attained a high degree of peer recognition and professional achievement. The annual selections are made using a patented multiphase process that includes a statewide survey of lawyers, an independent research evaluation of candidates and peer reviews by practice area. The result is a credible, comprehensive and diverse listing of exceptional attorneys.
Daniel is a member of The National Trial Lawyers – an invitation-only group composed of the premier trial lawyers from across the United States. His firm has obtained more multi-million-dollar verdicts than any other law firm in the Southern San Joaquin Valley and has earned the highest personal injury verdict in Kern County history.
Congratulations, Daniel!
To learn more about Daniel Rodriguez, click here.
About Rodriguez & Associates
Rodriguez & Associates is Kern's County premier personal injury law firm. The lawyers have with more than 100 years of combined experience. As an award-winning law firm, it is known to deliver big firm results with small firm service. www.rodriguezlaw.net
Can I Still File A Lawsuit After Accepting a Settlement?
Posted in Awards,Personal Injury,Personal Injury Attorneys on February 10, 2020
The aftermath of a serious injury can be physically, emotionally, and financially difficult. You may suffer from chronic pain, lose significant amounts of wages during your recovery period, and struggle with expensive medical bills for necessary treatments. In these situations, it can be tempting to accept a settlement as soon as possible — but if the settlement is not sufficient enough to help you recover, can you still file a lawsuit?
Settlements versus Lawsuits: What's the Difference?
Before discussing whether or not you can file a lawsuit after accepting a settlement, it is crucial to understand the difference between these types of agreements.
A settlement is a private agreement to pay you an agreed-upon sum of money following an accident caused by the person that the entity authorizing the settlement represents. Typically, an insurance company offers a settlement after you file an insurance claim, or, in some cases, following negotiations with you and your attorney. Settlements from insurance companies may be quite lower than what you could claim in a lawsuit unless your attorney argues otherwise, but you can usually obtain the money much faster than you could in a lawsuit.
A lawsuit, on the other hand, is an action that you file in civil court against the at-fault party responsible for your injuries. You and your attorney will present your case in front of a judge and jury, establishing the liability of the other person and presenting evidence that details your physical, financial, and emotional losses. The court will decide whether or not the other person was at-fault, and may award you a settlement based on the damages you claim. The lawsuit process can be long and complex, but you have a greater opportunity to claim the maximum compensation you need to recover through this avenue.
You Cannot Accept a Settlement and File a Lawsuit
When you accept a settlement, you usually waive your right to pursue additional legal action against the at-fault party in your case. The insurance company will typically include a release of liability in your settlement paperwork, which prevents you from filing a lawsuit over the same incident.
However, you can back out of a settlement and pursue legal action before you sign the paperwork. Your attorney may evaluate the offer and determine that the funds are insufficient to pay for your injuries. You also have a greater opportunity to present evidence for a higher settlement in the courtroom, which may result in a larger amount of compensation. There are situations where a settlement prior to trial would be more beneficial than a lawsuit — your attorney will advise you on the best course of action for your case.
Should You Accept a Settlement After an Accident?
If you are suffering from the aftermath of a serious accident, an insurance company representative will likely contact you and ask you a series of questions about the incident. He or she may offer you a settlement soon after discussing your injuries, and it may be tempting to sign  this document instead of entering into lengthy trials and negotiations.
However, the funds the company may provide might not be enough to help you recover from your injuries. You may not know the extent of your damages at that point, and signing an early settlement can decrease your chances of obtaining the funds you need.
Accidents and injuries can lead to significant expenses, from medical bills to lost wages to property damage and more. To ensure that you receive the amount of compensation to recover from your accident, contact a personal injury attorney as soon as possible following the incident. Your Bakersfield accident attorney will be able to evaluate any settlement offers you receive, help you determine the damages you are eligible for, and advocate for your needs from the negotiating table to the courtroom.
Best Car Accident Lawyers in Bakersfield, CA
Posted in Awards,Car Accidents on February 5, 2020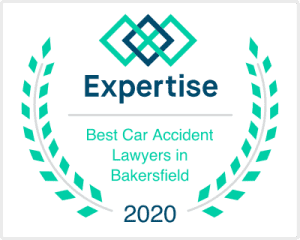 Rodriguez & Associates has earned a place on Expertise.com's 2020 list: Best Car Accident Lawyers serving Bakersfield, CA.
Expertise chose us based on 25 variable across the following five criteria: Reputation, Credibility, Experience, Availability, and Professionalism.
They evaluated 94 car accident lawyers serving Bakersfield and analyzed the results to provide a hand-picked list of 16 of the best car accident lawyers in the city.
Our firm was also added to Expertise's "19 Best Litigation Attorneys in Bakersfield" list for 2020.
Expertise's goal is to connect people with the best local experts. Every month they help over 10M customers find the best qualified service professional for their needs.
Vote for Rodriguez & Associates in the Best of Readers' Choice Poll 2020
Posted in Awards,Rodriguez & Associates on January 28, 2020
Vote for Rodriguez & Associates in the Best of Readers' Choice Poll 2020 in category of Best Law Firm and Best Lawyer!
We are so honored to be nominated in the 2020 Best of Bakersfield Readers' Choice Awards, under the Best Law Firm AND Best Lawyer Service areas!
Congratulations Chantal Trujiilo, Daniel Rodriguez, and Joel Andreesen who all were nominated as best lawyers in Bakersfield!
Please vote for us! Visit the Readers' Choice website by clicking HERE, then go to Services under Best Law Firm and Best Lawyer and vote for us!
You can vote once a day (per email used) starting now until February 16, 2020, at 11:59 pm!
Thank you for your support!
Rodriguez & Associates Names Joseph Whittington as Partner
Posted in Press Releases on January 20, 2020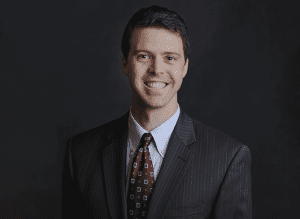 Bakersfield, Ca (January 2020) – Joseph Whittington has been named Partner at Rodriguez & Associates. As an attorney at Rodriguez & Associates since 2015, Joseph has handled various personal injury cases involving car crashes, pedestrian vs. auto cases, and trucking accidents.
"We are happy to have Joseph become a Partner with the firm. Joseph has shown himself to be an exceptional attorney that easily connects with people," said Daniel Rodriguez, the firm's Founder.
Joseph received his law degree from Western State University College of Law and his bachelor's degree from UC Berkeley. Before joining Rodriguez & Associates, he worked at a business and transactional law firm.
To learn more about Joseph Whittington, click here.
About Rodriguez & Associates
Rodriguez & Associates is Kern's County premier personal injury law firm. The lawyers have with more than 100 years of combined experience. As an award-winning law firm, it is known to deliver big firm results with small firm service. www.rodriguezlaw.net
Remembering Dr. Martin Luther King Jr. Everyday
Posted in Personal Injury Attorneys on January 20, 2020
"Injustice anywhere is a threat to justice everywhere." – Martin Luther King Jr.
At Rodriguez & Associates, we remember Martin Luther King Jr. today on MLK Day and everyday.
Our Bakersfield, Ca personal injury attorneys are committed to bringing those responsible to justice, by providing the caring and empathetic service that can only come from someone who's been in the same situation as the person being served.
We are forever thankful for the work and wisdom of Dr. King and respect and honor the legacy he has left in this world.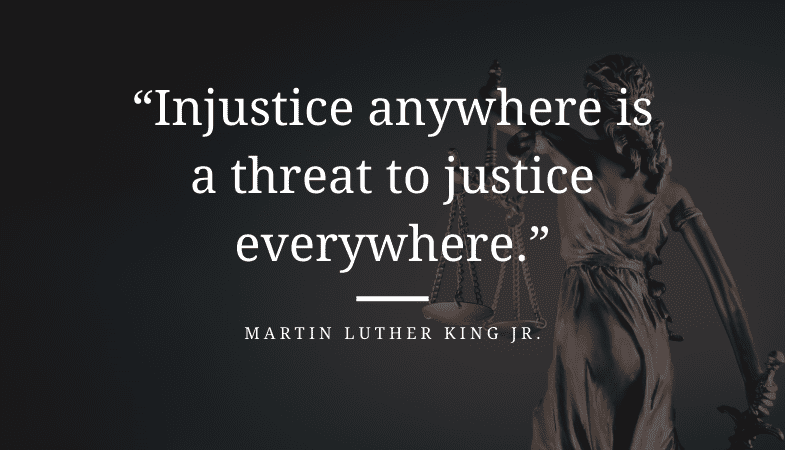 Wrongful Death Cases: What They Are, Who Can File One
Posted in Wrongful Death on January 17, 2020
Anytime the death of a loved one occurs, it takes an enormous toll on the surviving family members' emotional, physical, and often financial health. These events become even more stressful when the loved one's death was caused by another person being careless. Slips, falls, dog bites, car accidents, botched medical procedures, and numerous other situations can all be the result of one person failing to take proper precautions and, unfortunately, can lead to the death of another individual. When that happens, you could have a case of wrongful death on your hands.
There are many famous wrongful death cases, often involving celebrities or defective products with the potential to harm millions. However, these highly publicized situations don't always reveal just how complicated wrongful death cases can be for those involved. Many victims, for example, are not always aware when they are even able to pursue compensation for wrongful death.
The following facts can help you better understand what wrongful death is as well as when and how to file a claim:
What Is Wrongful Death?
Wrongful death is connected to negligence, but it's important to understand when you are dealing with an actual case of wrongful death and when it is just a negligence claim.
Negligence occurs when a person commits an act that unintentionally harms another person. Car accidents, defective products, dog bites, and many other situations can all happen because of negligence, and typically when litigation follows, it falls into the personal injury category of the law.
However, there are times when one person's negligent act leads to another's death. In these cases, the surviving family members may actually be able to pursue compensation through a wrongful death claim.
Also worth noting is that wrongful death cases differ from those involving homicide, which involve the willful killing of another individual. In other words, in homicide, there is intent to harm — a factor that's absent in cases of wrongful death.
Who Can File a Wrongful Death Claim?
Not just anyone can file a wrongful death claim, no matter how much they loved or were close to the deceased. In wrongful death cases in the state of California, the deceased person's spouse or children can file a wrongful death claim. If none of those relations exist, the deceased individual's parents, siblings or other relatives from extended family may be able to file a claim.
Life partners and putative spouses, as well as those who can prove they were financially dependent on the deceased, may also file for wrongful death, even if they are not related by blood.
What Types of Damages Can I Collect?
Once surviving family members have established that their loved one's death was directly due to someone else's negligence, they may be able to collect a number of different types of damages. That includes medical bills from when the deceased was in the hospital, compensation for wages that person would have earned, funeral expenses, and compensation for pain and suffering on the part of the victim's loved ones.
Like many other types of lawsuits, wrongful death cases can be tricky to establish and are best pursued under the guidance of an experienced wrongful death attorney. At Rodriguez & Associates, we stand behind families experiencing the loss of someone due to the carelessness of others. If you and your family are suffering because of the untimely death of a loved one, reach out to us today to discuss the details of your case.
Do I Have a Wrongful Death Case?
A wrongful death claim can't be filed by just anyone. Only specific individuals with certain relationships to the deceased person can do so. In California, the deceased individual's spouse, domestic partner, or children can file. If there are no such relations to the previously mentioned relations exist, California law dictates that anyone "who would be entitled to the property of the decedent by intestate succession" can file the claim. This may extend to the deceased's parents, siblings, or other relatives, or in some cases, people who were financially dependent on the decedent can file a wrongful death claim.
The Bakersfield wrongful death lawyers at Rodriguez & Associates have extensive experience representing loved ones in wrongful death cases in California and throughout the United States. The best way to find out if you have a wrongful death case is to contact experienced lawyers with a strong track record of success. Contact us today at (661) 323-1400 or via our website to see if you have a case.
Should I File a Police Report After a Minor Car Accident?
Posted in California,Car Accidents,Personal Injury on January 10, 2020
Car accidents can range in severity from minor bumps to serious, multi-car collisions. If you are in an accident that does not result in severe vehicle damage or serious injuries, you may wonder if you need to file a police report or seek help for the accident at all. However, California laws require you to file police reports for certain accidents, and you may be suffering from underlying injuries or damages you may not be aware of yet. Working with a Bakersfield car accident lawyer from the start can be beneficial when figuring out your next steps.
California Car Accident Reporting Requirements
You may wonder if you have to report a minor accident to law enforcement or the Department of Motor Vehicles – but in some situations, the law will require you to. California Vehicle Code section 20008 requires that all drivers involved in a car accident – or someone who can represent the driver – must report certain collisions to either the police department where the accident happened or the California Highway Patrol.
If the crash involved any injuries or deaths, you will need to report the accident to law enforcement within 24 hours. If you call a law enforcement officer to the scene of the accident, he or she will prepare an accident report on your behalf and you will not need to file a separate report.
In addition, you will have to report the accident to the California DMV within 10 days if any of the following factors apply.
Someone in the crash suffered an injury, including minor injuries.
Someone died in the crash.
The crash resulted in damage to property worth more than $1,000.
Why Do You Need to File a Police Report?
Car accidents can have many consequences that might not seem apparent at first. You may not feel like you are suffering from any injuries but may have a case of whiplash or internal injuries that do not appear until later. You may not notice any damage to your vehicle, or feel as if the damage is minor enough to pay for without insurance, and incur unexpectedly high repair costs later on.
If you do not file a police report after a minor crash, you may lose your chance at collecting the compensation you need to recover from the accident. Police reports are a crucial piece of evidence in insurance claim investigations and personal injury lawsuits. Failure to file a police report can harm your credibility since it indicates that at the time of the accident, you did not believe it was necessary or serious enough to contact law enforcement.
In addition, insurance companies can use statements that you said or the at-fault driver alleges that you said at the crash against you in your claim. For example, you may state that you do not have any injuries or that the damage is negligible, and the insurance company may use this as evidence to argue for a lesser settlement or even no settlement at all. Contacting law enforcement allows you to issue a formal statement to back your side of the story, and the responding officer may write an opinion about what he or she believes happened during the accident that you can use as a crucial piece of evidence in your claim or lawsuit.
What to Do After a Car Accident
If you are in a car accident, no matter how minor it may seem, it is important to call 911 and have police officers respond to the crash. The officer will then file a report that you can use as evidence in your claim, and you can also collect the necessary information from the at-fault driver to file your claim. You should also seek medical attention for any injuries, and save all records from your hospital visits.
If you are suffering from the aftermath of a car accident, even a minor collision, it is important to take the necessary steps to seek legal assistance. In these situations, a car accident lawyer can assist you with filing an insurance claim or personal injury lawsuit against the person at-fault for the collision. You may be eligible to seek compensation for medical expenses, property damage, lost wages, and more.
Rodriguez & Associates Recognized for 2019 Plaintiff Verdict
Posted in Awards on January 6, 2020
Rodriguez & Associates was listed in Courtroom View Network's (CVN) "Top 10 Most Impressive Plaintiff Verdicts of 2019" list.
The firm was listed #7 in the list (out of 10) for their Cleveland v. Taft Union High School District case. Daniel Rodriguez, Chantal Trujillo, and Danay Gonzalez of Rodriguez & Associates represented a former student who was shot at school by another student. The family was awarded $3.8 million in the nation's first school shooting civil trial.
CVN is the industry leader in delivering live and on-demand video of high-stakes civil litigation. They film trials throughout the nation.
CVN stated, "These are our picks for the Top 10 Most Impressive Plaintiff Verdicts that CVN covered in 2019. They are not ranked solely by amount awarded. Instead we also took into consideration the facts of the case, the parties and attorneys involved, and the potential broader impact of the verdict."