Blog
The Long-Term Costs of a Spinal Injury
Posted in Personal Injury,Rodriguez & Associates on March 31, 2021
The spinal cord is responsible for enabling communications between our brain and the rest of the body. Any damage to the spinal cord can lead to serious long-term complications, including permanent paralysis and disability. Each year, nearly 18,000 people develop a spinal cord injury.
These injuries can result in expensive medical costs, loss of income, and many other physical and psychological consequences. If you sustain a spinal cord injury in California, you may have grounds to file a lawsuit against the person responsible for your damages.
Medical Expenses for Spinal Cord Injuries
Medical expenses for spinal cord injuries can exceed millions of dollars over a person's lifetime. Some of the most common sources of medical costs include the following.
Spinal cord surgeries
Medical equipment, such as wheelchairs
Hospital stays
Trauma care, such as ventilator use
Prescription medications
Doctor's appointments
Transportation to and from medical care
Ambulance fees
In addition to hospitalizations, surgeries, and routine medical care, you may need specialized treatment. Depending on the severity of your injuries, you may need to attend rehabilitation programs, install disability accommodations in your home or vehicle, or hire a live-in caregiver. These special needs can be very expensive, and the average person does not have the means to pay for these needs out of pocket.
What Other Losses Do Spinal Cord Injury Victims Experience?
As a spinal cord injury victim, you can sustain many other losses outside of the tangible medical expenses. A spinal cord injury can impact your ability to go to work, and you may lose weeks or months of lost wages. Sometimes, your injury can prevent you from returning to your old position, leading to the loss of future earnings and benefits.
The physical and psychological toll of a spinal cord injury is also immense. You may develop mental health conditions, such as depression or post-traumatic stress disorder, as a result of your condition. You may be unable to achieve independence or engage in the activities you once enjoyed. These impacts are just as serious as financial losses.
Legal Options for Spinal Cord Injury Victims
A spinal cord injury can lead to thousands of dollars in medical expenses and result in the need for long-term care. Depending on the circumstances surrounding your accident, you may be unable to return to work, lose weeks or months of wages, have to pay for property repairs or replacements, and suffer from physical and emotional pain and suffering.
If you sustained a spinal cord injury due to someone else's negligence, you could file a lawsuit or an insurance claim against the at-fault party. Through your claim, you can recover compensation for the economic and non-economic losses you sustained due to the at-fault party's negligence. To prove your right to compensation, you will need to provide sufficient evidence to support four key elements.
The at-fault party owed you a duty of care.
The at-fault party breached his or her duty of care.
The breach of duty directly caused your accident and spinal cord injury.
You sustained damages that you can recover in your lawsuit.
In these situations, you need an attorney on your side. A California spinal cord injury lawyer will have the resources, network, and knowledge necessary to craft a compelling case for your right to compensation. Your attorney will also leverage the full power of his or her firm's resources to conduct an in-depth investigation and gather evidence to establish the at-fault party's negligence. As soon as possible after your accident, contact a spinal cord injury lawyer to discuss your legal options.
Who Is Liable for a Civilian's Injury on a Construction Site?
Posted in California,Personal Injury,Personal Injury Attorneys,Rodriguez & Associates on March 20, 2021
Construction sites can be very dangerous places. Civilians who visit these locations can encounter falling debris, heavy machinery, and many other unsafe situations. Although safety equipment and regulations are in place to prevent accidents, negligence on behalf of a site owner, subcontractor, or employee could lead to serious injuries. If a civilian suffers an injury on a construction site, he or she may be able to pursue legal action against the at-fault parties.
Common Causes of Construction Injuries
There are numerous accidents that can happen on a construction site. To prevent these incidents from happening, contractors, foremen, and employees must follow established safety protocols. They must ensure that all visitors to the site wear proper safety equipment and follow best safety practices to avoid injuries. They must also place barricades around the site to keep passersby at a safe distance.
Unfortunately, not all construction sites follow these safety precautions. Civilians can suffer accidents due to a wide range of dangerous conditions, including the following.
Falling debris and objects
Tripping over equipment and materials
Improperly marked holes and ditches
Defective and dangerous machinery
The presence of hazardous materials
Improper use of construction tools and equipment
Legal Options for Civilians Injured on Construction Sites
If someone else's negligence caused an accident on the construction site, he or she may be liable for the victim's damages. For example, if a civilian is walking by the construction site and the employees failed to place barricades around the site, he or she may be struck by falling debris. In this situation, he or she may have grounds to pursue a lawsuit against the company that oversees the site.
Many parties may be liable for a civilian's injuries, depending on the circumstances surrounding his or her accident. Subcontractors, employees, foremen, and the construction company itself may be liable. In other cases, the developer or the landowner may be liable. In cases involving defective equipment or machinery, the civilian can file a lawsuit against the manufacturer of the defective item. To identify the relevant at-fault party or parties, civilians can enlist the help of a construction accident attorney who can conduct an in-depth investigation into the accident.
How to Prove Negligence in a Construction Accident Lawsuit
A construction accident lawsuit allows civilians to recover compensation for the economic and non-economic losses he or she sustained due to the at-fault party's negligence. To secure this compensation, the civilian will need to supply evidence to prove four key facts.
The at-fault party owed a duty of care to keep the construction site safe.
The at-fault party breached the duty of care through a negligent act or omission.
The at-fault party's breach of duty directly caused the civilian's injuries.
The civilian suffered damages that he or she can collect in the lawsuit.
For example, say that a visitor to a construction site falls in a hole that an employee failed to properly mark. Companies are often liable for the actions of their employees while these employees are performing their job duties, so the visitor would likely bring a lawsuit against the construction company. The breach of duty would be the employee's failure to properly mark the hole.
The civilian can use multiple pieces of evidence to prove causation and breach of duty, including surveillance footage, medical records, and witness testimony. However, proving a construction accident lawsuit can be a challenge without the resources and knowledge of a personal injury lawyer. If you sustain an accident on a construction site, contact a California construction accident lawyer to discuss your pathway to maximum compensation.
Rodriguez & Associates Obtains $4 Million Dollar Verdict Against Medical Transport Company
Posted in Personal Injury,Wrongful Death on March 19, 2021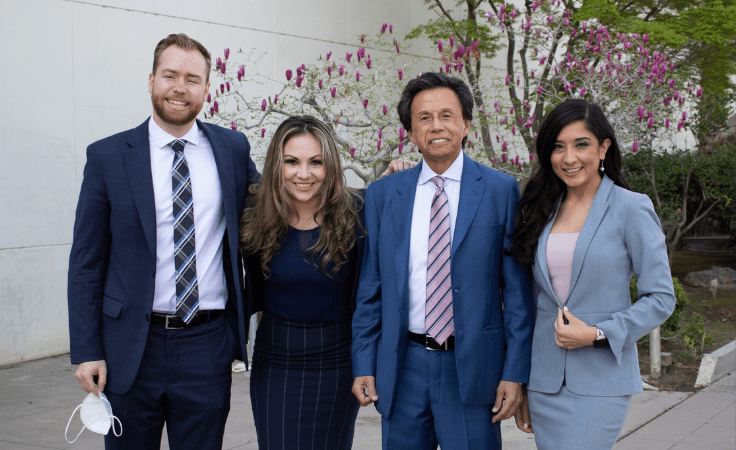 Bakersfield personal injury lawyers Daniel Rodriguez, Chantal Trujillo, Blaine Mustoe & Danay Gonzalez obtained a $4 million verdict in Kern County Superior Court on March 18, 2021. The case was filed against Tri-County Medical Transport, Inc., on behalf of a 28-year-old woman for the wrongful death of her 71-year-old father.
Her father was being transported back to his home after being picked up at a hospital after undergoing a medical procedure. The medical van driver lost control of her vehicle resulting in a traffic collision. Her father was then taken to the hospital where he was treated and released. He was then sent home and the following morning he was found unresponsive and later pronounced dead that same morning.
The lawyers for the medical transport company argued at trial that the man did not die from any injuries in this crash but rather from any one of his list of pre-existing medical conditions. That he died from diabetes (he was a double amputee), requiring dialysis treatment three times per week, high cholesterol that resulted in 80% of his heart arteries being blocked, an enlarged heart (twice the size of a normal heart), or any of his other pre-existing conditions. In the end, they argued that his pre-existing medical conditions were what killed him and that this crash had nothing to do with his death.
The Insurance Company for the medical transport tendered their last offer about two months before trial in the amount of $125,000. The Rodriguez & Associates team said, "We'll see you in court because old peoples' lives matter!"
Rodriguez & Associates Voted Top 3 Best Law Firms in Bakersfield
Posted in Awards,Personal Injury on March 12, 2021
Rodriguez & Associates was voted as one of the Top 3 Best Law Firms in The Bakersfield Californian 2021 Best Of Reader's Choice Poll.
Thank you to everyone that voted for us as their favorite!
The results will be revealed in the May Issue of Bakersfield Life Magazine.
Congratulations to everyone nominated and recognized!
What to Do When Your Dog Attacks Another Person
Posted in Uncategorized on March 12, 2021
Victims of dog bites and attacks have a right to seek compensation for their injuries in many cases. Damages in dog bite cases often include medical expenses for treating both physical and psychological injuries from the attack, which is almost always a traumatic event for the victim.
But what happens if you're the dog's owner, rather than its victim? California has strict laws around dog ownership and liability when a dog attacks someone. In addition to taking proper safety precautions and abiding by state law in the care of your animal, it is also important to get and stay familiar with what to expect in the event your dog does attack someone.
Who is liable if my dog attacks?
Rodriguez & Associates attorney Blaine G. Mustoe notes that there are several ways in which a dog owner could be held liable if their animal bites or injures another person.
Negligence is one. Dog owners are expected to adhere to safety laws, such as keeping their animals on a leash in public spaces. When an owner becomes careless about these things and their dog bites or attacks another person, the owner could be found negligent. If an owner already knew their dog was vicious and/or dangerous, that person would be automatically liable for any injury caused by the dog, without the need for a plaintiff to prove negligence.
For dog bites specifically, California has very rigid laws. Section 3342 of the California Civil Code makes very clear that dog owners are "strictly liable" for any injury their dog causes. That applies even in cases where a dog has no history of violent behavior.
There are some exceptions to the liability factor. For example, if the victim was trespassing or provoked the dog (teasing or harming it), that person may not be eligible for damages.
Will my insurance cover injuries committed by my dog?
Mustoe notes that a homeowner's insurance and/or umbrella policy will usually cover liability when it comes to dog bites and attacks. Read the fine print, though. Some policies exclude this provision for certain types of dogs (e.g., pit bulls).
In most cases, coverage does not apply if the dog owner is found to have intentionally encouraged their animal to attack someone.
What should I do if my dog attacks someone?
First and foremost, tell your insurance carriers. If your coverage includes injuries caused by your dog, the insurance company should agree to pay any settlement demanded by the injured person. That could include medical expenses, lost wages, and property damage. Note that medical expenses can include treatment for stress and anxiety in addition to care for physical injuries. Compensation is usually determined based on the severity of the victim's injuries.
If an injured person files a suit against you, your insurance carrier will provide an attorney. However, you are still entitled to hire your own.
Working with your attorney, you will have to provide answers to written questions under oath (the written discovery) and be interviewed by the injured person's attorney under oath (the deposition). If your case goes to court, you will also have to make appearances there.
While the hope is that your case can be settled out of court, the unfortunate reality is that some insurance companies insist on putting their customers through the lengthy, stressful process of a court case rather than agreeing to a settlement. This is another reason it's a good idea to consider hiring your own attorney if your dog attacks someone.
Rodriguez & Associates has decades of experience working on dog attack cases in the State of California. We are committed to helping clients through this process, whether you are the dog owner or the injured party. To speak with an attorney about your case at no charge, reach out to us today.
What Is the Hours of Service Rule for Truck Drivers?
Posted in Personal Injury,Rodriguez & Associates,Truck Accidents on March 10, 2021
Commercial truck drivers must follow strict state and federal regulations while operating their vehicles. These rules are in place to ensure the safety of these drivers and the motorists they share the road with. One of the most important rules is known as hours of service, which establishes limits on the number of hours a driver can operate without taking a break. Unfortunately, not all drivers follow hours of service regulations, leading to serious collisions.
FMCSA Regulations for Hours of Service
The Federal Motor Carrier Safety Administration (FMCSA) is the agency responsible for overseeing commercial truck operations in the United States. Its hours of service rule limits the amount of time a truck driver can drive during a single shift and is in place to combat driver fatigue.
These rules are as follows.
Drivers that carry property may drive a maximum of 11 hours after spending 10 consecutive hours off duty.
Proper-carrying drivers may not drive more than 14 consecutive hours after beginning their shift. They must take at least 10 hours off duty before driving for 14 hours.
When a driver has driven for 8 cumulative hours, he or she must take a break for at least 30 consecutive minutes.
A driver cannot drive more than 60 to 70 hours over 7 to 8 consecutive days. A driver can restart a 7 or 8 day period after he or she takes at least 34 consecutive hours off duty.
If a driver has a sleeper berth in his or her vehicle, he or she can divide his or her required 10-hour off-duty period. One off-duty period must be at least 2 hours long and the other must be at least 7 consecutive hours in the sleeper berth.
If a driver encounters adverse driving conditions, he or she can extend his or her 11-hour driving limit and 14-hour maximum limit by up to 2 hours.
Why Is the Hours of Service Rule Important?
It can be very dangerous for the operator of a large semi-truck to fall asleep behind the wheel, and the hours of service rule prevents these accidents from happening. According to FMCSA regulations, a commercial truck can weigh as much as 80,000 pounds. These trucks are much larger and heavier than the average passenger car, and collisions between the two types of vehicles can be catastrophic.
However, truck drivers often face pressure to meet tight deadlines. They may violate these rules and spend an unsafe amount of time driving their vehicles. As a result, a driver can fall asleep behind the wheel and lose control of his or her vehicle, leading to disastrous accidents.
Fatigued driving can be extremely dangerous. According to the National Highway Traffic Safety Administration (NHTSA), approximately 91,000 crashes in 2017 involved drowsy drivers. These accidents contribute to an estimated 50,000 injuries and 800 deaths each year. Unfortunately, hours of service violations can lead to catastrophic accidents.
Legal Options for Truck Accident Victims
If you are in an accident with a drowsy truck driver, you have the right to hold the driver responsible for your losses. Through a truck accident lawsuit, you can recover compensation for the economic and non-economic damages you sustained due to his or her negligence. Depending on the circumstances surrounding your accident, you may also hold the trucking company liable.
In these situations, you need a truck accident attorney on your side. A lawyer can represent you in your lawsuit against the negligent driver, securing the compensation you need to heal. Contact a Bakersfield truck accident attorney as soon as possible to discuss your legal options.
What Is the Difference Between Actual and Proximate Cause?
Posted in Car Accidents,Personal Injury,Personal Injury Attorneys on February 26, 2021
When you suffer injuries due to another person's negligence, you can recover economic and non-economic damages from the at-fault party through a personal injury lawsuit. To prove your right to compensation, you will need to prove that the defendant violated his or her duty of care to you. You will also need to prove that this violation was the actual and proximate cause of your injuries.
Understanding the difference between actual and proximate cause is very important for a personal injury claim. While actual cause is relatively straightforward, establishing proximate cause can be more complex.
Actual Cause versus Proximate Cause
Actual cause, also known as cause in fact, refers to the actual cause of your accident. For example, if you are driving through an intersection and an oncoming commercial truck runs a red light, the truck driver's actions are the actual cause of the collision.
Proximate cause refers to the legal cause, or the cause that the law recognizes as the primary cause of the accident. In your case, the proximate cause may not be the first event that contributed to your injuries. It may not be the last event that occurs before the accident either.
Instead, the proximate cause is the natural and direct cause of your injuries, and your injuries are a natural, direct, and foreseeable consequence of the proximate cause. In other words, if the proximate cause had not occurred, you would have not suffered injuries.
The Substantial Factor Test for Proximate Cause
When determining whether or not a defendant's actions are the proximate cause of an accident, California courts perform the substantial factor test. The court must determine whether the at-fault party's conduct was a substantial and relevant contributory factor in the accident.
For example, say that you are driving on a highway when you notice a vehicle driving on the wrong side of the road. In order to avoid a head-on collision, you swerve to the side and accidentally strike the highway's guardrail. Since you would have not swerved but for the other driver's actions—in this case, driving on the wrong side of the road—you can establish that the defendant's actions played a substantial part in causing the accident. Using this information, you can establish the proximate cause.
The defendant's conduct is not a substantial factor if the accident would have occurred regardless of his or her actions. You also cannot use conduct that is trivial or far removed from the actual events of the accident.
For example, say that you are in a head-on collision while driving to work. The city has closed your usual route for construction, so you have to take a detour. When driving on the unfamiliar road, you collide into a vehicle traveling in the wrong direction.
While you would have a claim against the other driver, you cannot hold the city liable for closing your usual route. While you would not have been in the accident if not for the construction, it is too remote, or too far removed, from the actual accident to be a substantial factor. For more information, contact a Bakersfield personal injury attorney today.
If you are in an accident, proving actual and proximate cause can be difficult without legal representation. A California personal injury lawyer will understand these statutory rules and will use his or her experience to craft a compelling case in your favor. After seeking medical attention, contact an injury lawyer to discuss your claim.
Named Best Personal Injury Law Firm in Bakersfield for 2021
Posted in Awards,Personal Injury Attorneys,Rodriguez & Associates on February 22, 2021
Rodriguez & Associates has earned a place in Expertise.com's list: Best Personal Injury Attorneys in Bakersfield for 2021.
The firm was also listed to the following lists by Expertise.com:
Expertise.com scored Bakersfield Personal Injury Attorneys on more than 25 variables across five categories and analyzed the results to give readers a hand-picked list of the best.
Our firm has been recognized from Expertise.com for several years now. To learn more about firm, click here.
Blaine Mustoe: Personal Injury Lawyer Spotlight
Posted in Personal Injury Attorneys,Rodriguez & Associates on February 16, 2021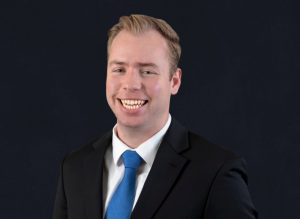 Personal injury attorney Blaine Mustoe's path to personal injury law stemmed from a personal experience. Some of his family members were victims of a terrible incident right before he started law school. While he thought the responsible party would stand up and try to make it right, they did not, and instead acted indifferently towards the damage they had done. Witnessing this injustice – one dealt directly to people he cared about – made him realize that holding wrongdoers accountable and helping the victims put their lives back together is what he wanted to do.
"My favorite part of being a lawyer is helping regular people stand up for themselves to powerful companies and organizations."
Blaine, like several of our attorneys, was born and raised in Kern County. He came back after law school to work at Rodriguez & Associates so that he could help the community that surrounded him when he was growing up. Blaine graduated from Arvin High School, also the alma mater of Daniel Rodriguez, Senior Partner and Founder of Rodriguez & Associates. Ironically, or maybe it was kismet, Blaine met Daniel Rodriguez in high school when Blaine was part of the We the People program, a high school academic competition in which students are tested on their knowledge of the U.S. Constitution and American Government. Mr. Rodriguez had volunteered an afternoon to teach the students public speaking skills and Blaine was part of that group.
Blaine is a first-generation member of his family to attend college. He worked multiple jobs to pay his way through school while also staying active in intramural sports and political clubs on campus and earned a degree in Political Science from UC Berkeley. Blaine attended UC Davis School of Law where he took part in mock trial exercises and volunteered in outreach programs with local schools. During his last summer of law school, Blaine worked at Rodriguez & Associates and was impressed with the firm's commitment and ability to champion local residents against powerful corporations and entities. Impressively, Blaine passed the California Bar Exam on his first try and when the partners of Rodriguez & Associates recruited him, he jumped at the chance to return home and work in the line of personal injury law, which he had been interested in from the beginning of law school.
At Rodriguez & Associates, Blaine has worked on a variety of cases including catastrophic car collisions, civil rights violations by law enforcement, and defective products.
In his spare time, Blaine volunteers as a judge and coach for We the People, the same program he was involved in at Arvin High School. He loves to be able to give back to the program that he enjoyed so much. He also likes reading novels and non-fiction, running, trying new recipes, and rooting for the Golden State Warriors.
Joel T. Andreesen, Senior Partner at Rodriguez & Associates, Encourages Community to Support CSU Bakersfield's Roadrunner Scholarship Fund
Posted in Community Involvement,Rodriguez & Associates on February 16, 2021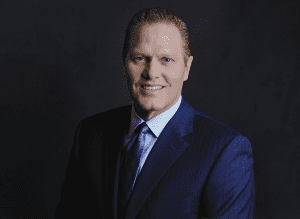 At Rodriguez & Associates, we encourage our employees to be involved in the community. For the past 10 plus years, Senior Partner Joel T. Andreesen has been active in the CSU Bakersfield's Roadrunner Scholarship Fund. He currently serves as president of the CSU Bakersfield board of directors for the scholarship fund.
What does the scholarship fund?
At CSU Bakersfield, there are a total of 14 sports. Many people assume that the money to fund those student-athlete scholarships comes from the State of California-from the state government. However, much of the money comes through fundraising efforts. The role on the scholarship fund board is to fundraise; to go out into the community to encourage people to give to the scholarship fund to fully fund the scholarships for these student-athletes.
Where does current fundraising stand?
Right now, we are in the middle of our fundraising drive for the 2020/2021 year. The fund drive ends on June 30th. The goal this year is to rate $750,000 for the scholarships for these student-athletes. Now, at that amount, CSU Bakersfield will only be funding about 65-70% of the scholarships that are allotted for the sports at CSU Bakersfield. So, it is important that we get the community involved and hopefully raise upwards of $2 million because that is the number it is going to take to fully fund all the scholarships for CSU Bakersfield sports.
Would you say the best way for residents to get involved would be donations right now?
There are a variety of ways you can donate. One of the easiest ways is to go to the https://gorunners.com/ website, there is a drop-down menu that will allow you to donate. An annual donation can be made. A monthly donation option is available.  Or you can make a longer-term commitment and commit money over a five-year period. It is important that people donate, as right now are only 460 donors to the Roadrunner Scholarship Fund. For a division one sports program such as CSU Bakersfield, that number needs to get up to over 1,000 donatees. That's what we are working hard to do.
Why is it crucial to donate to this fund?
So many of these student-athletes remain in the Bakersfield area after they graduate. They become a part of the Bakersfield community by going to work for various businesses. By investing in the CSU Bakersfield Roadrunner Scholarship Fund, you are really investing in the future for Bakersfield and Kern County.