Blog
Rodriguez & Associates Names Joseph Whittington as Partner
Posted in Press Releases on January 20, 2020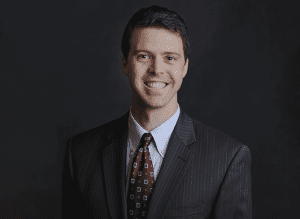 Bakersfield, Ca (January 2020) – Joseph Whittington has been named Partner at Rodriguez & Associates. As an attorney at Rodriguez & Associates since 2015, Joseph has handled various personal injury cases involving car crashes, pedestrian vs. auto cases, and trucking accidents.
"We are happy to have Joseph become a Partner with the firm. Joseph has shown himself to be an exceptional attorney that easily connects with people," said Daniel Rodriguez, the firm's Founder.
Joseph received his law degree from Western State University College of Law and his bachelor's degree from UC Berkeley. Before joining Rodriguez & Associates, he worked at a business and transactional law firm.
To learn more about Joseph Whittington, click here.
About Rodriguez & Associates
Rodriguez & Associates is Kern's County premier personal injury law firm. The lawyers have with more than 100 years of combined experience. As an award-winning law firm, it is known to deliver big firm results with small firm service. www.rodriguezlaw.net
Remembering Dr. Martin Luther King Jr. Everyday
Posted in Personal Injury Attorneys on January 20, 2020
"Injustice anywhere is a threat to justice everywhere." – Martin Luther King Jr.
At Rodriguez & Associates, we remember Martin Luther King Jr. today on MLK Day and everyday.
Our Bakersfield, Ca personal injury attorneys are committed to bringing those responsible to justice, by providing the caring and empathetic service that can only come from someone who's been in the same situation as the person being served.
We are forever thankful for the work and wisdom of Dr. King and respect and honor the legacy he has left in this world.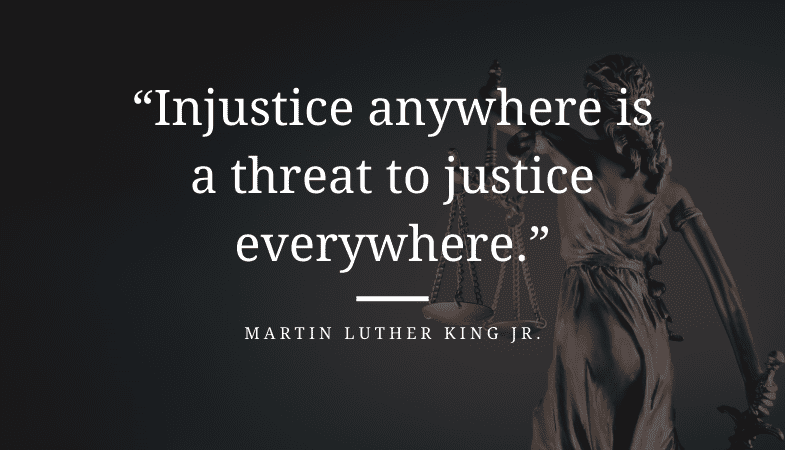 Wrongful Death Cases: What They Are, Who Can File One
Posted in Wrongful Death on January 17, 2020
Anytime the death of a loved one occurs, it takes an enormous toll on the surviving family members' emotional, physical, and often financial health. These events become even more stressful when the loved one's death was caused by another person being careless. Slips, falls, dog bites, car accidents, botched medical procedures, and numerous other situations can all be the result of one person failing to take proper precautions and, unfortunately, can lead to the death of another individual. When that happens, you could have a case of wrongful death on your hands.
There are many famous wrongful death cases, often involving celebrities or defective products with the potential to harm millions. However, these highly publicized situations don't always reveal just how complicated wrongful death cases can be for those involved. Many victims, for example, are not always aware when they are even able to pursue compensation for wrongful death.
The following facts can help you better understand what wrongful death is as well as when and how to file a claim:
What Is Wrongful Death?
Wrongful death is connected to negligence, but it's important to understand when you are dealing with an actual case of wrongful death and when it is just a negligence claim.
Negligence occurs when a person commits an act that unintentionally harms another person. Car accidents, defective products, dog bites, and many other situations can all happen because of negligence, and typically when litigation follows, it falls into the personal injury category of the law.
However, there are times when one person's negligent act leads to another's death. In these cases, the surviving family members may actually be able to pursue compensation through a wrongful death claim.
Also worth noting is that wrongful death cases differ from those involving homicide, which involve the willful killing of another individual. In other words, in homicide, there is intent to harm — a factor that's absent in cases of wrongful death.
Who Can File a Wrongful Death Claim?
Not just anyone can file a wrongful death claim, no matter how much they loved or were close to the deceased. In wrongful death cases in the state of California, the deceased person's spouse or children can file a wrongful death claim. If none of those relations exist, the deceased individual's parents, siblings or other relatives from extended family may be able to file a claim.
Life partners and putative spouses, as well as those who can prove they were financially dependent on the deceased, may also file for wrongful death, even if they are not related by blood.
What Types of Damages Can I Collect?
Once surviving family members have established that their loved one's death was directly due to someone else's negligence, they may be able to collect a number of different types of damages. That includes medical bills from when the deceased was in the hospital, compensation for wages that person would have earned, funeral expenses, and compensation for pain and suffering on the part of the victim's loved ones.
Like many other types of lawsuits, wrongful death cases can be tricky to establish and are best pursued under the guidance of an experienced wrongful death attorney. At Rodriguez & Associates, we stand behind families experiencing the loss of someone due to the carelessness of others. If you and your family are suffering because of the untimely death of a loved one, reach out to us today to discuss the details of your case.
Do I Have a Wrongful Death Case?
A wrongful death claim can't be filed by just anyone. Only specific individuals with certain relationships to the deceased person can do so. In California, the deceased individual's spouse, domestic partner, or children can file. If there are no such relations to the previously mentioned relations exist, California law dictates that anyone "who would be entitled to the property of the decedent by intestate succession" can file the claim. This may extend to the deceased's parents, siblings, or other relatives, or in some cases, people who were financially dependent on the decedent can file a wrongful death claim.
The Bakersfield wrongful death lawyers at Rodriguez & Associates have extensive experience representing loved ones in wrongful death cases in California and throughout the United States. The best way to find out if you have a wrongful death case is to contact experienced lawyers with a strong track record of success. Contact us today at (661) 323-1400 or via our website to see if you have a case.
Should I File a Police Report After a Minor Car Accident?
Posted in California,Car Accidents,Personal Injury on January 10, 2020
Car accidents can range in severity from minor bumps to serious, multi-car collisions. If you are in an accident that does not result in severe vehicle damage or serious injuries, you may wonder if you need to file a police report or seek help for the accident at all. However, California laws require you to file police reports for certain accidents, and you may be suffering from underlying injuries or damages you may not be aware of yet. Working with a Bakersfield car accident lawyer from the start can be beneficial when figuring out your next steps.
California Car Accident Reporting Requirements
You may wonder if you have to report a minor accident to law enforcement or the Department of Motor Vehicles – but in some situations, the law will require you to. California Vehicle Code section 20008 requires that all drivers involved in a car accident – or someone who can represent the driver – must report certain collisions to either the police department where the accident happened or the California Highway Patrol.
If the crash involved any injuries or deaths, you will need to report the accident to law enforcement within 24 hours. If you call a law enforcement officer to the scene of the accident, he or she will prepare an accident report on your behalf and you will not need to file a separate report.
In addition, you will have to report the accident to the California DMV within 10 days if any of the following factors apply.
Someone in the crash suffered an injury, including minor injuries.
Someone died in the crash.
The crash resulted in damage to property worth more than $1,000.
Why Do You Need to File a Police Report?
Car accidents can have many consequences that might not seem apparent at first. You may not feel like you are suffering from any injuries but may have a case of whiplash or internal injuries that do not appear until later. You may not notice any damage to your vehicle, or feel as if the damage is minor enough to pay for without insurance, and incur unexpectedly high repair costs later on.
If you do not file a police report after a minor crash, you may lose your chance at collecting the compensation you need to recover from the accident. Police reports are a crucial piece of evidence in insurance claim investigations and personal injury lawsuits. Failure to file a police report can harm your credibility since it indicates that at the time of the accident, you did not believe it was necessary or serious enough to contact law enforcement.
In addition, insurance companies can use statements that you said or the at-fault driver alleges that you said at the crash against you in your claim. For example, you may state that you do not have any injuries or that the damage is negligible, and the insurance company may use this as evidence to argue for a lesser settlement or even no settlement at all. Contacting law enforcement allows you to issue a formal statement to back your side of the story, and the responding officer may write an opinion about what he or she believes happened during the accident that you can use as a crucial piece of evidence in your claim or lawsuit.
What to Do After a Car Accident
If you are in a car accident, no matter how minor it may seem, it is important to call 911 and have police officers respond to the crash. The officer will then file a report that you can use as evidence in your claim, and you can also collect the necessary information from the at-fault driver to file your claim. You should also seek medical attention for any injuries, and save all records from your hospital visits.
If you are suffering from the aftermath of a car accident, even a minor collision, it is important to take the necessary steps to seek legal assistance. In these situations, a car accident lawyer can assist you with filing an insurance claim or personal injury lawsuit against the person at-fault for the collision. You may be eligible to seek compensation for medical expenses, property damage, lost wages, and more.
Rodriguez & Associates Recognized for 2019 Plaintiff Verdict
Posted in Awards on January 6, 2020
Rodriguez & Associates was listed in Courtroom View Network's (CVN) "Top 10 Most Impressive Plaintiff Verdicts of 2019" list.
The firm was listed #7 in the list (out of 10) for their Cleveland v. Taft Union High School District case. Daniel Rodriguez, Chantal Trujillo, and Danay Gonzalez of Rodriguez & Associates represented a former student who was shot at school by another student. The family was awarded $3.8 million in the nation's first school shooting civil trial.
CVN is the industry leader in delivering live and on-demand video of high-stakes civil litigation. They film trials throughout the nation.
CVN stated, "These are our picks for the Top 10 Most Impressive Plaintiff Verdicts that CVN covered in 2019. They are not ranked solely by amount awarded. Instead we also took into consideration the facts of the case, the parties and attorneys involved, and the potential broader impact of the verdict."
Rodriguez and Associates Obtains Record $70 Million Verdict on Behalf of a Family Injured in a Major Big Rig Accident
Posted in Car Accidents,Truck Accidents on December 19, 2019
Rodriguez & Associates obtained a $70,578,289 verdict on behalf of a family injured in a major crash with a big rig in Bakersfield, California that happened in August of 2017.
Tomasa Cuevas, mother of Alex and Maritiza, was driving her kids to shop for school clothes when a big rig ran a red light and slammed into their SUV at the intersection of Pamana Road and Union Avenue in Bakersfield.
Tomasa was knocked unconscious and experienced a moderate traumatic brain injury and numerous skull and face fractures.
Her son, Alex Cuevas, was a cross-country runner. Because of the car crash, doctors said Alex may never run again. He was the front passenger during the accident who suffered a mild traumatic brain injury, facial fractures, and skull fractures.
The rear passenger was 11-year-old Maritza Cuevas who witnessed the horrific injuries to her mom and brother.
The $70,578,289 verdict is the highest personal injury verdict in Kern County history.
Our Bakersfield personal injury law firm has more multi-million-dollar verdicts than any other law firm in the Southern San Joaquin Valley.
Posted in Personal Injury,Personal Injury Attorneys,Wrongful Death on December 5, 2019
Losing a loved one is one of the most difficult experiences we can face. The death of a family member can be even more painful to face if he or she lost her life due to someone else's negligent, reckless, or intentionally violent behavior.
In these situations, you can file a wrongful death lawsuit against the at-fault party to claim compensation for the damages you and your family suffered as a result of the incident that led to his or her death. However, proving a wrongful death case requires satisfying a series of specific legal elements.
Who Can File a Wrongful Death Lawsuit in California?
In all states, only certain individuals can file a wrongful death lawsuit on behalf of the deceased. If you qualify, you must file the lawsuit within two years of the date of your loved one's death, and you must prove that you are one of the following people in relation to the deceased.
A spouse or domestic partner
A surviving child
A person who is in the line of succession to inherit the deceased's property in the event that no spouse or child exists, such as a parent or sibling
A person who is financially dependent on the deceased, such as a stepchild, a putative spouse or putative children, or parents
You can file a lawsuit against any party that may be at-fault for the death of your loved one, including individuals, corporations, hospitals, or government agencies. You can file a wrongful death claim against a single person or entity, or multiple parties. However, to prove your case and claim compensation, you will need to provide evidence to support a series of four elements.
Element #1: Duty of Care
Before you can establish that a wrongful death occurred and that the at-fault party is responsible, you will first need to prove that the at-fault party owed your loved one a duty of care at the time of the accident. To prove duty of care, you can provide a copy of medical records, a lease agreement, surveillance footage, and other pieces of evidence that establish the relationship between the at-fault party and your loved one.
For example, if your loved one died in a car accident, you can prove that the at-fault driver owed him or her an obligation to follow the rules of the road and to drive safely. If your loved one died due to dangerous conditions in an apartment building, you can prove that the landlord had a duty to maintain safe premises and respond to hazardous conditions promptly.
Element #2: Breach of Care
After you establish the responsibility that the at-fault party had to your loved one, you must prove that he or she breached the duty of care in some way. Proving this element will vary based on the circumstances of your case. For example, if a driver ran a red light and crashed into your loved one's vehicle, you can establish the breach by showing police records and surveillance footage.
Element #3: Causation
Once you establish that the breach occurred, you will next need to prove that the breach of care directly led to the death of your loved one. You can prove this by displaying medical records, witness testimony, surveillance footage, expert witnesses, and many more pieces of evidence. Your attorney can help you determine which evidence you need to prove causation.
Element #4: Damages
Finally, you must prove that the death of your loved one led to damages that you and your family members can collect in your lawsuit. Damages in wrongful death cases differ from personal injury lawsuits and can include any of the following.
Final medical expenses for the deceased
Reasonable funeral and burial expenses
Loss of future earnings
Loss of financial support
Loss of consortium or companionship
If you are grappling with the death of a loved one in California, you may have the right to file a wrongful death lawsuit on his or her behalf. To do so, you will need an attorney on your side who is familiar with the legal process that governs these lawsuits and who has the resources necessary to help you build your case. Contact a Bakersfield wrongful death lawyer as soon as possible to discuss your case and to begin the filing process.
California Oilfield Accident Statistics: What They Are, Why They Matter
Posted in Oil Field Worker Injuries on December 4, 2019
As the third-largest oil-producing state in the U.S., California employs hundreds of thousands of individuals for the extraction of oil (and gas) each year. Oil is a vital part of the Golden State's overall economy, one that contributes billions of dollars to both state and local governments and provides income to countless individuals and families.
The oil industry is also a very dangerous one where workers continually encounter all manner of hazards, from slips and falls to fires and explosions, to name only a few. Some of these dangers are simply inherent to the industry itself. However, a great many of them are more often than not the result of humans — whether employers, employees, or those setting the safety policies — failing to take proper precautions when working in this high-risk industry.
Statistics about accidents in the oil industry abound. It is helpful to know some of them to understand the magnitude of the problem and how the industry can work to avoid some of these injuries and fatalities in the future.
1. The oil and gas industry is one of the most dangerous in the world.
From 2008 through 2017, 1,566 workers died trying to extract oil and gas in the U.S. During the same time, the Occupational Safety and Health Administration (OSHA) cited companies in the extraction industry for 10,873 violations. Workers in this industry are routinely exposed to hazardous fumes and chemicals, work with heavy equipment, and are often at risk of being near fires and explosions. It isn't hard to see why cutting corners when it comes to safety can lead to serious injury and even death.
2. Numerous hazards can result in fatalities.
According to the Census of Fatal Occupational Injuries, 489 oil and gas extraction workers were killed on the job between 2013 and 2017. The top safety and health hazards that can result in fatalities for these workers are vehicle accidents, being struck by, caught in, or caught between equipment, explosions and fires, falls, being trapped in confined spaces, and exposure to harmful chemicals.
3. The "oil and gas boom" in the U.S. increased fatalities.
The period from 2003 to 2013 is known as the "oil and gas boom," a time when the industry doubled the size of its workforce and increased drilling by 71 percent. The Center for Disease Control and Prevention estimates that during this time, 1,189 workers died on the job. Top causes of death were transportation incidents, contact with objects and/or equipment, fires or explosions, exposure to harmful chemicals, and falls/slips/trips.
4. The majority of oil workers fatally injured are young.
The National Institute for Occupational Safety and Health notes that of the fatalities among U.S. oil workers between 2015 and 2016, the majority were between the ages of 21 and 30.
Daniel Rodriguez himself worked in the oilfields for years as a roustabout and mechanic. Knowing first-hand how difficult and dangerous the work can be, he and his firm are especially attuned to the rights of workers in this industry when accidents and injuries occur. If you are an individual who has been injured in an oil accident, these statistics can help you determine if your situation warrants contacting an attorney and pursuing a claim.
Daniel Rodriguez Becomes a Member of The National Trial Lawyers: Top 100
Posted in Awards on November 25, 2019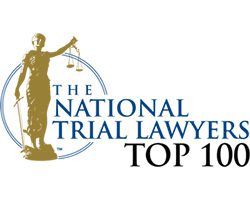 Bakersfield Personal Injury Lawyer Daniel Rodriguez is now a member of The National Trial Lawyers: Top 100,an invitation-only organization composed of the premier trial lawyers from each state or region who meet stringent qualifications as civil plaintiff and/or criminal defense trial lawyers.  
According to the National Trial Lawyers website, "Selection is based on a thorough multi-phase objective and uniformly applied process which includes peer nominations combined with third-party research. Membership is extended only to the select few of the most qualified attorneys from each state or region who demonstrate superior qualifications of leadership, reputation, influence, stature and public profile measured by objective and uniformly applied standards in compliance with state bar and national Rule 4-7."
Congratulations, Daniel, on being selected to this elite trial lawyer's organization!
Is There a Cap on Non-Economic Damages in California?
Posted in California,Personal Injury,Personal Injury Attorneys on November 25, 2019
When you file a personal injury lawsuit, you can claim compensation for both economic and non-economic damages, as well as punitive damages in some circumstances. However, many states can limit the amount that you may claim by imposing caps on certain types of damages in certain lawsuits – even if you believe the circumstances of your case warrant a higher award. The state of California imposes caps on non-economic damages in certain circumstances.
Different Types of Damages in California Lawsuits
You have the right to claim two main types of damages in a California personal injury case: economic damages and non-economic damages. Economic damages refer to the tangible financial losses you suffered as a result of the accident, such as medical expenses, lost wages while you were in the hospital or recovering at home, property damages sustained in the accident, and disability accommodations to your home and vehicle.
On the other hand, non-economic damages refer to the losses you cannot provide a financial paper trail to prove. They refer to the emotional repercussions of your injuries, such as the development of mental health issues like depression and anxiety, or other intangible impacts, such as chronic pain, disability, and disfigurement, or a loss of quality of life.
In certain cases, you may also be able to claim punitive damages in your lawsuit. Unlike economic and non-economic damages, the purpose of punitive damages is to punish the at-fault party, not to compensate you for your losses. Courts will assign punitive damages on top of economic and non-economic damages in situations where the at-fault party acted in an especially negligent, reckless, or dangerous manner.
How Do California Courts Calculate Non-Economic Damages?
In the state of California, different courts calculate non-economic damages in different ways. There is no set standard under which the state will determine your non-economic damages. The jury will determine the final amount based on the circumstances of the case and what would be a reasonable amount based on your injuries.
To successfully prove your case for non-economic damages, your attorney will need to establish that you suffered the injuries as a result of the at-fault party's negligence or recklessness. After presenting your case to the courtroom, the jury will determine whether or not you can claim compensation, and will determine how much you should receive.
California Non-Economic Damage Caps
California does not impose limits on the amounts on economic damages you can claim in a personal injury lawsuit. In most personal injury cases, California does not impose a limit on non-economic damages either – unless the case falls under certain circumstances.
If the lawsuit involves an instance of medical malpractice, the court caps amount of non-economic damages you can claim at $250,000.
If you do not carry car insurance and suffered injuries in a car accident that was not your fault, you do not have the right to claim non-economic damages. The exception to this rule is if the at-fault driver was under the influence at the time, during which you can claim non-economic damages.
If you suffered an injury while you were driving under the influence, even if the other driver was at-fault for the accident, you cannot claim non-economic damages if the courts convicted you of the DUI.
If you suffered an injury while committing or fleeing a felony crime, you cannot claim non-economic damages if you receive a felony conviction, even if you were not at-fault for the injury.
Calculating non-economic damages can be challenging, as well as collecting evidence for the economic damages you could claim and determining whether or not your case qualifies for punitive damages. However, hiring an attorney to assist you with your lawsuit can help you discover optimal pathways towards maximum possible compensation. If you have not done so already, contact a personal injury attorney to discuss your legal options and to begin the filing process.