At Rodriguez & Associates, our Bakersfield injury lawyers strive to serve our community both in and out of the courtroom. We know how important it is to give back through our local organizations and charities. By doing so, we can help those in need as well as strengthen the community we work and live in.
Dreams & Hope For The Children
Donor for the Dreams & Hope For The Children's Annual Back 2 School event. Dreams & Hope For The Children serve foster youth and low-income families in need of assistance in the Bakersfield area. Their Back 2 School event supplies the children with backpacks and supplies as well as haircuts and a fun celebration with the community.
Tips for CHiPs
Sponsor of the annual Tips for CHiPs event, benefiting the California Association of Highway Patrolmen (CAHP) Widows and Orphans' Trust Fund. The CAHP Widows and Orphans' Trust Fund is dedicated to assisting families of California Highway Patrol officers in the event they die, regardless of cause.
Kern County Democratic Party
Many of our staff members are involved in the Democratic Party here in Kern County. We are passionate about championing our community's families and supporting access to healthcare, education and other resources for agricultural workers in Kern County.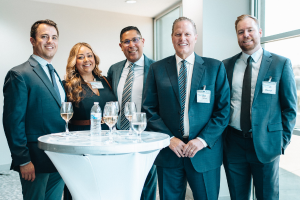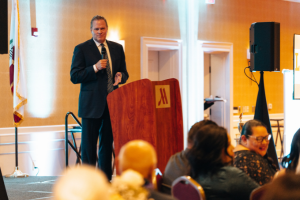 United Farm Workers and The Cesar Chavez Foundation
Supported A Campesino Christmas at the Forty Acres. A gift giveaway for the children of farmworkers (between the ages of 3-16). The United Farm Workers makes a difference for farmworkers and helps keep Cesar Chavez's dream. The Cesar Chavez Foundation inspires and transforms communities through social enterprises that address essential human, cultural and community needs.
Celebration Nation
We are a drop-off location for their annual Christmas Toy and Shoe Drive for Farmworkers' Kids. Celebration Nation is a nonprofit focused on helping the Indigenous/Latino Community.
Bakersfield Animal Care
Yearly awareness for Clear The Shelters, the nationwide pet adoption event, held every summer,  that helps find loving homes for animals in need. Collected and dropped off donations for Christmas toys, treats, and goodies.
The Sikh Women's Run
Our firm proudly supported the 2022 Sikh Women's Run. The Bakersfield Sikh Women's Association's annual 5K run provides scholarships to Kern County high school seniors and supports community programs. The theme for 2022's run was "Walk for Hope" and we are happy to be a part of providing hope for a brighter, safer, and healthier future for our community.
Kern County Sheriff's Honor Run
The 8th Annual Kern County Sheriff's Office Employees Benefit Association Honor Run supports the children of fallen Kern County Sheriff's deputies. We sponsor this local 5K and 10K race with the proceeds going to support scholarships for the fallen deputies' children and the Sheriff's Activity League (SAL) children.
The East Bakersfield Festival
The East Bakersfield Festival at Jefferson Park in East Bakersfield aims to bring the community together, offering music, food, and fun for the whole family. We give our support to this local community event because we love to develop partnerships and engage with the people and organizations that make Bakersfield a welcoming and thriving community for all.
Bakersfield Memorial Hospital Burn Unit
In 2019, we made a donation of $200,000.00 to the Bakersfield Memorial Hospital Burn Unit and the Bakersfield Memorial Hospital Neuro Trauma Unit. We are passionate about this contribution because people in our community will be able to receive medical services locally without having to travel outside of Bakersfield!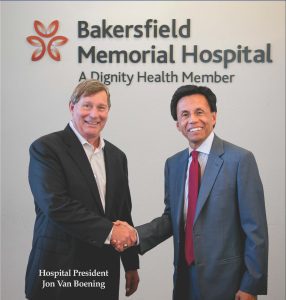 Annual School Backpack Giveaway
We are proud to team up with HOT 94.1 for our annual school backpack giveaway! Our attorneys and staff work together with HOT 94.1 to provide backpacks and school supplies to kids who need them! In addition to giving away backpacks, we also put together a raffle where lucky individuals have a chance to win special prizes including iPads, TVs and more! This event gives our law firm a chance to get to know our community better while providing a safe and festive atmosphere for families to enjoy!
CSU Bakersfield Roadrunner Scholarship Fund
Partner, Joel Andreesen, is on the board of the CSU Bakersfield Roadrunner Scholarship Fund. The Roadrunner Scholarship Fund raises scholarship money for the CSU Bakersfield student-athletes. There is no more gratifying experience than knowing we have made a difference in these students' lives.
Giving Back To Our Community
Giving back to our community is a passion of ours and over the years Rodriguez & Associates has contributed to the following organizations:
CHP Bakersfield
Society for Disabled Children
Kern County Probation Family Relief Fund
Lopez Family Scholarship Fund
CAHP Widows and Orphans' Trust Fund
Relay for Life
Shafter Recreation and Park District
Arvin High Alumni Association
Kern Medical Center Auxiliary
Special Olympics
Our Lady of Guadalupe Catholic Church
H.E.A.R.T.S. Connection
The American Legion- Post 26
CSU Bakersfield Roadrunner Scholarship Fund
St. John's Lutheran School
Housing Authority County of Kern
American Red Cross
Pearls of Hope
Kern County Hispanic Chamber of Commerce
Latina Leaders of Kern County
Keep Bakersfield Beautiful
Frontier High School Girls Basketball Team
South High School Soccer Team
Bakersfield High School Football Team
Bakersfield College Football Team