Rodriguez & Associates Names Joseph Whittington as Partner
Posted in Press Releases on January 20, 2020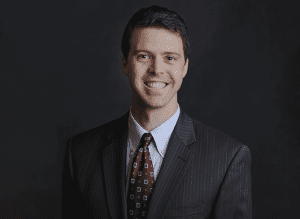 Bakersfield, Ca (January 2020) – Joseph Whittington has been named Partner at Rodriguez & Associates. As an attorney at Rodriguez & Associates since 2015, Joseph has handled various personal injury cases involving car crashes, pedestrian vs. auto cases, and trucking accidents.
"We are happy to have Joseph become a Partner with the firm. Joseph has shown himself to be an exceptional attorney that easily connects with people," said Daniel Rodriguez, the firm's Founder.
Joseph received his law degree from Western State University College of Law and his bachelor's degree from UC Berkeley. Before joining Rodriguez & Associates, he worked at a business and transactional law firm.
To learn more about Joseph Whittington, click here.
About Rodriguez & Associates
Rodriguez & Associates is Kern's County premier personal injury law firm. The lawyers have with more than 100 years of combined experience. As an award-winning law firm, it is known to deliver big firm results with small firm service. www.rodriguezlaw.net