Attorney Danay Gonzalez has a powerful voice. She uses it to sing ballads in English and Spanish; as a personal injury lawyer, she uses it to advocate for those who need it the most.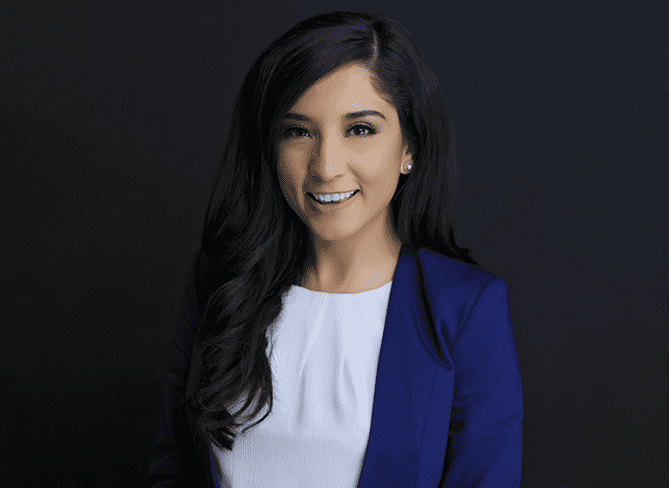 Growing up in Lamont, CA, Danay observed many of her classmates were afraid to speak up for themselves out of fear of getting their families in trouble or deported. At the same time, she admired Daniel Rodriguez, a successful member of the Hispanic community and a prominent attorney, who advocated for her friends and neighbors. She knew that she wanted to help others too.
Pursuing her dream of becoming an attorney, Danay attended UCLA and received her undergraduate degree in Political Science. She went on to receive her JD from the Dale E. Fowler School of Law at Chapman University. During her years in law school, she worked in the summers as a law clerk at Rodriguez & Associates so it was only natural that she would come back to her community and work for our firm after successfully passing the bar exam on the first try. When Danay is at work, she is passionate about fighting for people's rights and helping them find their own voice. If Danay is your attorney, you know that you are in good hands.
If you have been injured, let us help you put back together the pieces of your life. Schedule a no-charge consultation by calling 1-800-585-9262.