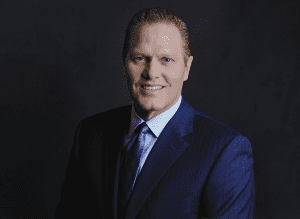 At Rodriguez & Associates, we encourage our employees to be involved in the community. For the past 10 plus years, Senior Partner Joel T. Andreesen has been active in the CSU Bakersfield's Roadrunner Scholarship Fund. He currently serves as president of the CSU Bakersfield board of directors for the scholarship fund.
What does the scholarship fund?
At CSU Bakersfield, there are a total of 14 sports. Many people assume that the money to fund those student-athlete scholarships comes from the State of California-from the state government. However, much of the money comes through fundraising efforts. The role on the scholarship fund board is to fundraise; to go out into the community to encourage people to give to the scholarship fund to fully fund the scholarships for these student-athletes.
Where does current fundraising stand?
Right now, we are in the middle of our fundraising drive for the 2020/2021 year. The fund drive ends on June 30th. The goal this year is to rate $750,000 for the scholarships for these student-athletes. Now, at that amount, CSU Bakersfield will only be funding about 65-70% of the scholarships that are allotted for the sports at CSU Bakersfield. So, it is important that we get the community involved and hopefully raise upwards of $2 million because that is the number it is going to take to fully fund all the scholarships for CSU Bakersfield sports.
Would you say the best way for residents to get involved would be donations right now?
There are a variety of ways you can donate. One of the easiest ways is to go to the https://gorunners.com/ website, there is a drop-down menu that will allow you to donate. An annual donation can be made. A monthly donation option is available.  Or you can make a longer-term commitment and commit money over a five-year period. It is important that people donate, as right now are only 460 donors to the Roadrunner Scholarship Fund. For a division one sports program such as CSU Bakersfield, that number needs to get up to over 1,000 donatees. That's what we are working hard to do.
Why is it crucial to donate to this fund?
So many of these student-athletes remain in the Bakersfield area after they graduate. They become a part of the Bakersfield community by going to work for various businesses. By investing in the CSU Bakersfield Roadrunner Scholarship Fund, you are really investing in the future for Bakersfield and Kern County.