We had another contest with HOT 94.1 Radio station to give away Dodger tickets for tonight's Game 5.
The listeners were asked to take selfies in front of our building or sign. These were the finalists.
Robert Gonzalez won. He's pictured below with his family holding a Dodger flag in front of our sign and with Daniel.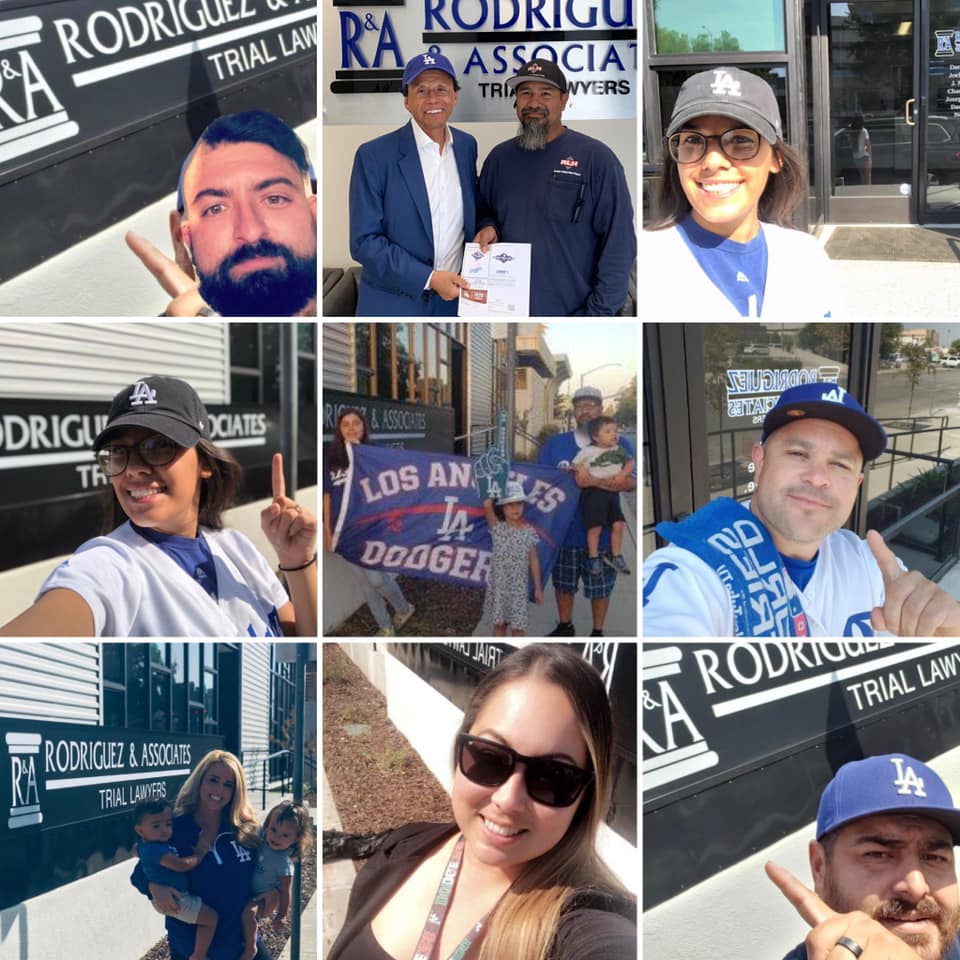 Thank you to everyone who participated. Go Dodgers!